Post by Henry Saxon on May 1, 2018 5:17:49 GMT -6
#OOC Please keep in mind that everything in this thread is all happening on May 5th 2018 just hours before Turmoil starts. This is open CD to anyone and everyone. If you are not an Honor Wrestler or NLW Wrestler but wish to take part in this open CD you can. Honor Wrestling Owner Henry Saxon is about giving back and sometimes wrestlers from other companies or free agents like to give back when they can and we at Honor do what we can to assist. Those not in Honor but part take in this open CD will have a #IC VIP Pass which allows them to be at Fort Knox for the festival and Turmoil PPV as well. Enjoy.
---
May 5th 2018 Turmoil Fan Festival at attendance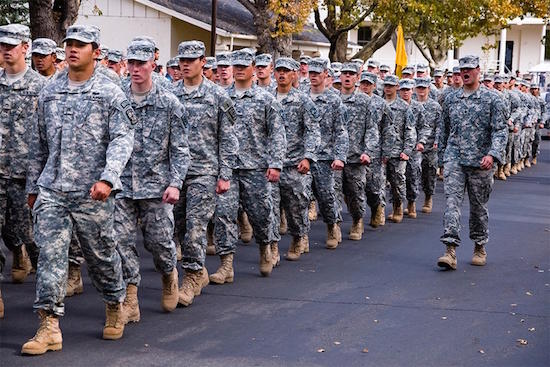 US Army
3rd Sustainment Command
19th Engineer Battalion
4th Cavalry Brigade, First Army Division East
95th Training Division (formerly 95th Infantry Division)
100th Army Band (formerly 100th Infantry Division Band)
113th Band
84th Training Command (UR)
70th Training Division (FT)
United States Army Recruiting Command
3rd Recruiting Brigade
U S Army Medical Recruiting Brigade
Honor Wrestling Owner Henry Saxon, Commissioner Broke Saxon and Head of Security, USAF MP Ted Caper making there rounds as they greet as many of the military personal. As always they arrive a bit early. While making there rounds they start to hear a familiar sound they hear at every festival dozens upon dozens of Canadian Helicopters make there way as they hover over Fort Knox. One by one they drop down to land on the open field. It takes about 25 minutes in total to drop everyone off. Arriving this festival and as attendees from the Canadian Military...
Canadian Army (2nd Canadian Division)
35 Canadian Brigade Group
12e Régiment blindé du Canada (Milice)
6th Field Artillery Regiment, RCA
62nd Field Artillery Regiment, RCA
35 Combat Engineer Regiment
The Canadian top officers as well as the commanders of Fort Knox gather around with Henry, Brooke and Ted as they all take pictures. Brooke smiles as she sees her favorite band arriving early, a stable in Honor as they have returned once again to help with all of the music. the American Murder Log band. Ted and a few other of the Honor security go over to help the band with there things as Brooke waves them over to join in on the pictures.
Henry sees the gates opening up again.
Henry: Looks like some may have come a bit early for the festival.
Brooke: Well dad, you know our wrestlers love giving back. It's what makes Honor Wrestling so great.
Henry: Well, it's the least we can do for the men and women who willingly train to give up there lives for the better of man kind.
Brooke: I agree dad, were lucky to have so many wrestlers who agree and take the time to show there support.