Post by Tad Ezra on Feb 25, 2018 22:37:24 GMT -6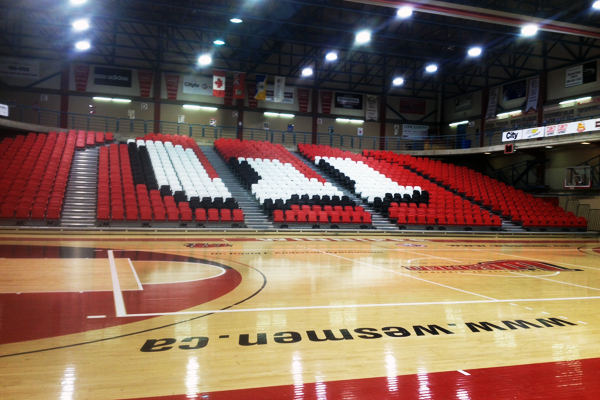 Northern Lights Wrestling Avalanche Sunday 4th of March, 2018 8pm EST - Duckworth Centre- Winnipeg, Manitoba - Capacity: 1,780 (SOLD OUT!)
All segments are due on 3rd of March, 2018 no later than 11:59pm EST. Everyone is encouraged to submit a segment to ensure you move your way to the top.
---
Hello all and welcome to the fourth SOLD OUT episode of
Northern Light Wrestling's Avalanche
Last week, we saw the coronation ceremony to welcome our new Avalanche Champions, Stewart Mason and Shelby Holt, and it did not go well for them. We also saw the quick return of Celeste North, and a disgusting display that saw Kandy Kaine going out on injury. If you thought all of that was intense, just wait to see how we heat up the Great North in Stewart Mason's own hometown of Manitoba!
---
Kader Hasheem & Shorty Vs Ethan McBride and Dorian Brown
"Shorty" Devin Tyler has made it very clear that he is tired of being overlooked. He is desperately trying to gain the attention of GM Tad Ezra, the fans, and his fellow stars. Well Kader Hasheem has stepped up to lift Shorty up to reach for the stars, but we have to wonder, what is in it for him? They team up to take on Ethan McBride and newcomer Dorian Brown. Ethan has not been on the most impressive run lately, but could the breath of fresh air in his corner work in his favor?
---
Ivory Sullivan Vs Melissa Ruin Vs Celeste North Vs Queen of Apathy/b]
Tad has decided that now is the time to pay homage to Honor Wrestling once again by providing hardcore action! And yes, the fans will get to decide the stipulation via Twitter. Three options will be laid out. Even without the stipulation, this match promises to be huge. Celeste North and Melissa Ruin will also meet this Wednesday on Honor Wrestling Showdown, but they will have two others to worry about in the form of Queen of Apathy, and the very opinionated Ivory Sullivan. Ivory assumes she will go after Shelby's title regardless of the outcome of the Main Event, but she has three others to worry about getting through tonight. First pinfall or submission will win the match..
---
Rory Rockefeller Vs Ahuevo Vs Mz Holly Wood Vs Drew Masters
Hardcore action follows hardcore action! Four men, well three and a luscious female impersonator, met last week backstage, and they vowed to do whatever it takes to get noticed. This call did not fall in deaf ears as Tad Ezra booked this match on purpose. Tad will be keeping a close eye on this match in the battle of the "friendly butt grabbers" club. First pinfall or submission will win the match.
---
Shelby Holt & Jerry Cann Vs Angel Kash & Stewart Mason
Shelby Holt and Stewart Mason became the first ever Avalanche Champions of the men and women. Last week, they celebrated their respective victories, but Stewart took exception to having to share the occasion with Shelby. They had an exchange of words before Tad announced that they would have a chance to settle this in Mixed Tag Team action with partners of their choosing. Jerry Cann and Angel Kash were chosen respectively. The winning team will get rewarded extra as the champion will get to pick their opponent, and their partner will face the Avalanche Champion on the opposing team. It doesn't get any bigger than this! Or does it?
---
All of this, and oh so much more on the second episode of Northern Lights Wrestling Avalanche